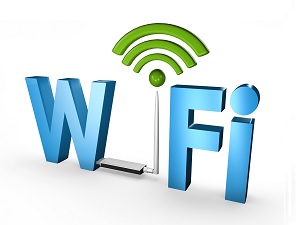 Great news for the legions of Windows 10 users around the world. Version 2004 comes with a significant WiFi update that includes Wi-Fi6 and WPA3 support, which will give users better wireless performance and increased security.
That's great news, but of course, there's a catch. In order to make use of WiFi 6, you'll need a router with support for both WiFi6 and WPA3.
Although those do currently exist and are available for sale today, they are new, and therefore a bit on the expensive side. Even so, the new Windows 10 update gives you a compelling reason to upgrade your equipment.
If you recently purchased a new router, it may already support the latest standard. If so, that fact will be indicated either in the router's documentation or on the manufacturer's website.
You can check to see if you're currently connected to a WiFi6 network by following these steps:
Connect to your network
Select the WiFi network icon on the right side of the taskbar.
Click on "Properties," which you'll find beneath the name of your network.
When the properties screen loads, click the "Properties" tab and look at the information displayed next to "Protocol."
If you're connected to a WiFi 6 network, you'll see "Wi-Fi 6 (802.11ax) in the Protocol box.
To see if you're connected using WPA3 security, follow these steps:
Once you connect to your WiFi network, click the icon on the right side of the taskbar, then select Properties, located under your network's name.
Once the screen loads, click the "Properties" tab and look at the information displayed next to "Security Type." If it says WPA3, you're all set.
To be sure you're using the latest Windows 10 update, just click your Start button, go to Settings, then Update & Security, and then Windows Update. Once there, you'll see a button labeled "Check for Updates." Click that, and if a new update is available, it will start downloading.
This is great news, and if you're looking for a simple way to boost your performance and productivity, this is it. Kudos to Microsoft for the inclusion.
Eclipse Integrated Systems is the No. 1 managed IT support services company in New Jersey and Florida since 1994, providing managed IT services for small businesses, cloud support, cyber security, health information technology and more. If you're sick of equipment not working, call us for a free network analysis today or visit eisystems.com.