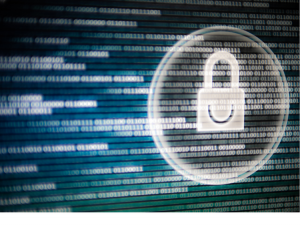 As we near the end of October's Cyber Security Awareness Month, it's likely that you may feel a bit overwhelmed. There are many great takeaways, but it feels a bit like boiling the ocean. Where do you begin? How do you ensure your cyber security plan is seamless, protects your network, data and other assets and also is up to date on the newest threats and nuances of the cybercriminal's mind?
You outsource, of course! Trusting your cyber security to a managed service provider is effective and efficient. Here are the benefits of outsourcing:
Experience & Expertise
Cyber security managed service providers have extensive and up-to-date technical support experience with cyber attacks and crimes. MSPs employ experts in a diverse set of industries and are uniquely equipped to understand and create specific threat profiles relevant to your business. They are familiar with the tactics used by hackers and how they are evolving. These cyber security experts will use their experience and insight to drill down into your business and assess what assets they will target and how cybercriminals might attempt an attack.
Once an attack is prevented in real-time, outsourced IT services also employ support specialists with expertise in triaging the targeted program or system. These teams review your network to ensure there was no damage and reinforce your cyber security protection.
Everything Under One Roof
Cyber security IT support service providers offer end-to-end cyber security solutions from just one provider. If you consider the multiple teams of experts needed to develop and implement a cyber security strategy and then monitor, update, and patch it, there is enormous value in the convenience of working with just one vendor. Just think, one fixed rate, one monthly bill, and all that intricate support.
24/7 Coverage
Most attacks happen in off-hours and on the weekends. These are the times that small and medium businesses are the most vulnerable. The in-house IT support team is likely staffed Monday through Friday from 9 a.m. to 6 p.m. Managed service providers are on the clock 24/7 monitoring and preventing attacks and breaches in real-time, helping you to reduce costs, save money and give you peace of mind. Consider this your round-the-clock technical and computer support company offering you expert customer service.
Protect Your Budget, Too
Trying to hire the experts in-house or engage with multiple single-service vendors to coordinate a sophisticated cyber security approach is costly and inefficient. By partnering with an MSP, you can staff a very lean managed IT support company yet operate at a world-class level for a low fixed cost.
You have worked hard to build your business to where it is today. Partnering with an MSP to create a proactive approach to protecting it is the best and only option.
Learn more about Eclipse Integrated Systems' managed cyber security services, and take the stress out of keeping your company secure.
---
Eclipse Integrated Systems is a trustworthy, reliable, world-class managed IT services company with a priority on keeping small to midsize businesses up and running to do what they do best. Providing 24/7 tech support and monitoring, Eclipse offers network management, cloud computing, cyber security monitoring, data backup and recovery, with an emphasis on the health care and private education industries. Learn more about our managed IT services and contact us today for a free network assessment to see how outsourcing your IT will save you time and money.